Events
CREATE A CULTURE OF SALES, CUSTOMER, AND EMPLOYEE ENGAGEMENT ACROSS YOUR ORGANIZATION
Attend Selling Power's Sales 3.0 Conference, "Optimizing People, Process and Technology" April 1-2, and Enterprise Engagement in Action, April 3, at the Hilton Union Square, San Francisco and pay only $750 for both programs–more than a 50% savings.
Or
Attend Enterprise Engagement Alliance's Enterprise Engagement in Action program Only on April 3 for a Crash Course on the New Strategic Management System Known as Enterprise Engagement, $350 for EEA Members, $650 for NonMembers.
Three days of unique education on applying new people-focused processes to achieve sales and organizational success.
Monday, April 1, to April 2: Sales 3.0 Conference by Selling Power magazine. Hear from executives at Salesforce.com, Morgan Stanley, Dell, Ringcentral, and many others on how to optimize sales force engagement and enablement. Click here for complete information on the program.
Wednesday, April 3, 9 am-6 pm, Enterprise Engagement in Action: the world's only formal training on a systematic approach to engagement that connects sales, marketing, and all organization audiences to the same brand, culture, and objectives.
Successfully link the process of making promises to delivering them across the organization in a information-packed three-day session including top speakers in all areas of sales, marketing, engagement, and ISO-based practices.
Be among the new professionals in human resources, marketing, sales, and operations helping their organization or clients address the growing pressure on CEOs to lead formal strategic and tactical plans to engage people across the entire enterprise.
Learn how to apply a systematic approach to organizational and tactical success in sales, marketing, human resources, vendor and community management by fostering the proactive involvement of all your stakeholders toward common goals using common sense practices.
Achieve a better return-on-investment from your current investments in engagement surveys, rewards, and recognition, communications, learning, and more.
Address new stakeholder engagement requirements in 60 ISO standards, including ISO 9001 quality management and ISO 45001 safety standards and the new ISO 34014 human capital disclosure standards, as well as pressure for such disclosures from investors with over $15.7 trillion in assets under management.
Sponsored by


Date, Location, and Fees
Location: Hilton at Union Square, San Francisco
Dates: April 1-3, 2019
Monday, April 1 to April 2: Sales 3.0 Conference by Selling Power magazine.
Wednesday, April 3, 9 am-6 pm, Enterprise Engagement in Action
Fees for combined program: $750. Click here to register.
Fees for Enterprise Engagement in Action Program Only on April 3:
$350 for EEA members; $650 nonmembers. Includes special pre-event session for solution providers and consultants. Click here to register.
Fees for Sales 3.0 Conference only: $945 before March 21; $995 after. Click here to register for Sales 3.0 Conference only.
CREATE A CULTURE OF SALES PERFORMANCE.
Attend the Sales 3.0 Conference April 1-2 on how to optimize people, process and technology from some of the leading minds in sales management and leadership
Attend Enterprise Engagement in Action on April 3 to get a crash course on the new field of enterprise engagement and principles that can transform your organizational performance and stakeholder experience.
Save 50% by attending both programs.
This compelling three-day program is designed for sales management and leaders in marketing, customer service, human resources, operations, finance, etc. seeking a more strategic, systematic approach to success that creates better experiences for all stakeholders.
Sales 3.0 Overview: April 1-2
Learn from industry leaders the latest strategies to maximize sales performance through a more strategic and systematic approach to people and process management. Sales 3.0 speakers include: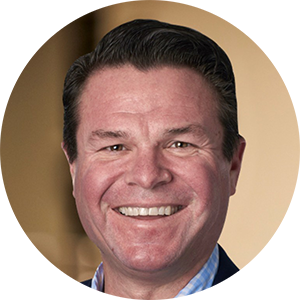 Todd Albright
Chief Revenue Officer
Merrill Corp
What Is Organizational Culture – and How Does It Impact Sales Success?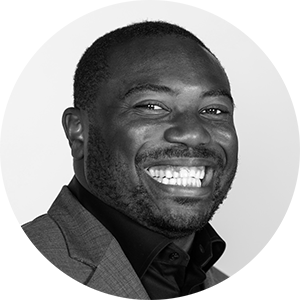 CJ Anderson
CEO and Founder
Dreams Never Die Foundation
Dreams Never Die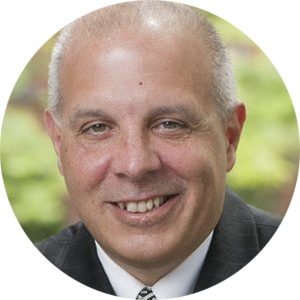 Joe Batista
Director and Chief Creatologist
DELL Technologies
Beyond Solution Selling – What's Next?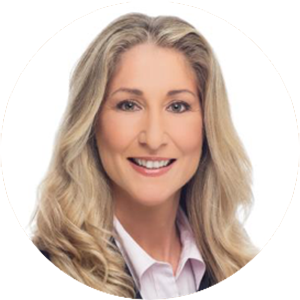 Tiffani Bova
Growth and Innovation Evangelist
Salesforce
Customer Experience Is the New Battleground
Click here for the complete Sales 3.0 program
Register here for the combined Sales 3.0 Conference and Enterprise Engagement in Action program and 60% discount on Sales 3.0 program, or for the Enterprise Engagement in Action program only.
Enterprise Engagement in Action, Wed. April 3
Connect the dots between sales, customer, distribution partner, employee, vendor, and community engagement to maximize sustainable performance.
This intensive one-day program is designed to set you and/or your company on the path to profiting from a systematic approach to engagement either for your own organization or for those of your clients. This jam-packed session provides a head-start for those preparing for basic or advanced certification, followed by an evening reception.
Learn the skill's you'll need to lead your organization's enterprise engagement strategies and tactics.
Learn about a new mission-critical management approach recently accepted as a formal field by the prestigious Academy of Management for presentation at its 2018 annual meeting.
Discover why success comes not from employee engagement or customer engagement but in fact from organizational engagement—connecting the dots between your brand, values, and objectives, and all your stakeholders.
Hear from the first senior management executives in charge of both employee and customer engagement to improve the experience for all stakeholders.
Learn how the Enterprise Engagement framework and ISO 10018 address the requirements of ISO Annex SL embedded in 16 ISO standards including ISO 9001 quality management and 45001 safety standards.
Be among the first to learn about all the new ISO human resources standards any organization can start using today to implement effective human capital management processes.
Who Should Attend
Anyone in the C-suite or management seeking a time-efficient introduction to what they need to profit from this new systematic approach to success through people based on ISO Annex SL and 10018 quality people management standards.
Public companies and investors seeking a better long-term way to enhance their share price performance.
Human resources and marketing executives seeking to connect the dots between internal and external marketing.
Professionals in human resources, operations, sales and marketing, etc. seeking to accelerate their Advanced Engagement and ISO 10018 Certification through an on-site exercise and on-site test they can complete before their departure.
New management in charge of both the customer and employee experience.
Senior management in sales, marketing, process design at consultants and solution providers seeking to bring enterprise engagement solutions and/or IS0 Annex SL and ISO 10018 best practices to their clients.
Presented by Leading ISO Standards and Enterprise Engagement Experts
Enterprise Engagement and ISO 10018 Faculty
Topics
Annex SL and ISO 10018 standards have the potential to transform people management in the way ISO 9001 transformed quality management and is now recognized by over 1.35 million companies who follow them. The ISO technical committees in 2012 specifically added new Annex SL and ISO 10018 guidelines address the critical and previously overlooked issue of how to address the people component of ISO standards, which are now required in 60 ISO standards effective with the next round of audits.
From the front-lines: Corporate speakers will address why a systematic approach is mission critical to quality, marketing, and the employee experience.
The economics: Concrete research and mathematics will demonstrate the clear connection between engagement and performance and ways to measure return on investment, as well as the impact on the share price performance of public companies.
The framework and implementation process: Attendees will learn how to put the framework to work on practical challenges now with measurable results.
Put theory into action: The program includes a group exercise to put the framework into action to solve an actual organizational challenge using the ISO 10018 and Enterprise Engagement framework and implementation process in an auditable fashion.
Preparation for Certification: Attendees will get fast-track preparation for their Enterprise Engagement Alliance Advanced Certification and ISO 10018.
What You'll Get
A clear roadmap to sustainable performance and a better stakeholder experience based on worldwide accepted ISO international standards and best practices.
Proof that this strategy yields better results for shareholders.
A more systematic and scientific solution to the design of traditional engagement efforts, such as incentives, recognition, loyalty, communications, training, and other tactics.
The opportunity for your team to gain the certifications necessary to profit from ISO 10018 certifications.