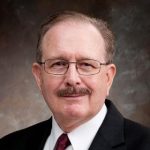 Along with his colleagues, Dr. McKinley overseas the ICEE ISO certification program. He has extensive experience as a senior executive manager of the human resource and development functions for multi-state and multi-national organizations. He was most recently Vice President & Chief Standards Officer (CSO) – Director, University of Texas Medical Branch Healthcare Management Institute and served as the Chair of ISO Technical Committees 260 – Human Resource Management and 304 – Healthcare Organization Management. In addition, he served as the administrator of both U.S. Mirror Committees associated with these technical committees.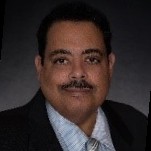 Lee S. Webster also heads up ICEE's certification program. He was most recently Director of Standards at the University of Texas Medical Branch and has been involved with the development of 10 HR standards development for over a decade. He currently services on the ISO working group for 304, Healthcare Organization Management. He is an experienced Employee Relations Specialist with extensive experience in the hospital & health care industry. He has demonstrated leadership in almost all human resources competencies, including recruitment and staffing, development and education, compensation and benefits, redesign and outsourcing, leadership creation, quality leadership, standards development, and change management. He has proven skills in delivery of key strategies that focus on the attainment of business goals, as well as the satisfaction of employees, shareholders and community needs.
Executive Director, Middle East, Central Asia, and Europe: Zahid Mubarik
Zahid Mubarik oversees ICEE's outreach and development efforts through webinars, social media, and public speaking to advocate for the use of more strategic and systematic approaches to the way organizations manage all their people, employees, customers, distribution partners, vendors, and communities, as well as investors. Mubarik is a widely followed international expert in human capital analytics and a leader in Pakistan's human resources market. Mubarik was among the founders of the first ISO (International Organization for Standardization) Technical Committee 260 on human capital management standards and played a leading role in its development and publication.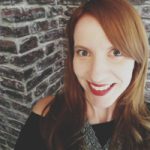 Based near Lille, France, Pruvost-Zetina leads ICEE's global support operations. She makes sure that all qualified applicants for ISO professional or organizational certifications receive the information and support they need to obtain their certifications as well as to develop successful professional practices that help client organizations profit from ISO standards to improve efficiency, experiences, and outcomes. In addition, she is responsible for  helping to establish and implement ICEE's worldwide brand, Linked in community, content marketing, and education programs. As a marketing manager for ICEE's sister company, the Enterprise Engagement Alliance at TheEEA.org, for 16 years, Pruvost-Zetina has extensive experience in world of Enterprise Engagement and more specifically in sales support, information management, social media and content marketing implementation, as well as with helping organizations better manage information resources. A native of France, she also speaks English, Spanish and Swedish fluently.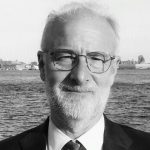 Bruce Bolger is President of the Enterprise Engagement Alliance at TheEEA.org, an outreach organization focusing on the development of a formal field to help organizations achieve results through the proactive involvement of all stakeholders. EEA is publisher of ESM (Engagement Strategies Media) at EnterpriseEngagement.org, which provides ongoing coverage of this new field, and of RRN at RewardsRecognitionNetwork.com. Bolger has over 25 years of management experience in rewards, recognition, and engagement. He was a co-founder of the Forum for People Performance Management and Measurement, a not-for-profit research organization affiliated with Integrated Marketing Communications department in the Medill School of Journalism at Northwestern University that was dedicated to conducting research in the area of business motivation and engagement until 2010. He speaks on topics related to engagement and provides consulting on implementation to corporate practitioners and engagement solution providers.
Bolger is author of "Enterprise Engagement for CE0s: The Little Blue Book for People-Centric Capitalists" and co-author of "Enterprise Engagement: The Roadmap."