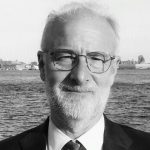 Bruce Bolger is President of the Enterprise Engagement Alliance at TheEEA.org, an outreach organization focusing on the development of a formal field to help organizations achieve results through the proactive involvement of all stakeholders. He is an early advocate of Stakeholder Capitalism principles. EEA is publisher of ESM (Engagement Strategies Media) at EnterpriseEngagement.org, which provides ongoing coverage of this new field, and of RRN at RewardsRecognitionNetwork.com. Bolger has over 25 years of management experience in rewards, recognition, and engagement. He was a co-founder of the Forum for People Performance Management and Measurement, a not-for-profit research organization affiliated with Integrated Marketing Communications department in the Medill School of Journalism at Northwestern University that was dedicated to conducting research in the area of business motivation and engagement until 2010.
Bolger developed a formal curriculum for the development of return-on-investment-based incentive programs in the late 1990s, which is still in use today, as well as the first formal curriculum for Enterprise Engagement in 2009, which provides a tactical implementation process for Stakeholder Capitalism human capital principles. He proposed the first employee engagement standards to the International Organization for Standardization and was involved in their development for two years, and was involved with the development of the education and certification program for ISO 30414 human capital reporting standards along with three former ISO committee members.
He speaks on topics related to engagement and provides consulting on implementation to corporate practitioners and engagement solution providers.
Bolger is author of "Enterprise Engagement for CE0s: The Little Blue Book for People-Centric Capitalists" and co-author of "Enterprise Engagement: The Roadmap."