About ICEE
About the International Center for Enterprise Engagement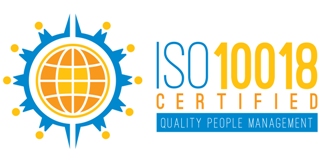 The International Center for Enterprise Engagement (ICEE) offers the first certification for the ISO 10018 Standard for People Involvement and Competence; supports the creation of an academic field on engagement through curriculum and research; helps organizations publish Sustainability Reports related to Human Capital and HR practices against ISO human resources standards, and helps organizations in all areas of engagement create standards for their practices.
The International Center for Enterprise Engagement was founded by Dr. Ron McKinley, who was Vice President of Human Resources for UTMB, and by Mr. Lee S. Webster, Director of Employee Relations at UTMB, to bring best human resources practices. Dr. McKinley and Webster were the co-founders of the first ISO working group on Human Resources Standards, which, since its inception, has created 12 standards. They recently stepped down from that role but remain active in ISO standards activities.
Key Activities
Creation of the first Accreditation and Certification for solution providers and organizations seeking to comply with ISO 10018 Standards on People Involvement and Competence and/or benefit from best practices.
Assistance with the development of a formal academic course on engagement that can be utilized at colleges and universities throughout the world.
Guidance for or creation of Sustainability Reports for public, private, and not-for-profit organizations.
Certification or bench-marking services for the dozen other ISO standards.
About the EEA
The Enterprise Engagement Alliance at TheEEA.org is an outreach and education organization founded by Bruce Bolger, President, who was the originator of the process for the creation of the first standards on employee engagement for the International Organization for Standardization (ISO.) The company's Engagement Agency LLC division publishes Engagement Strategies Media (ESM) at EnterpriseEngagement.org, created the not-for-profit Enterprise Engagement Academy at EEA.tmlu.org and provides support services for solution providers seeking to profit from the engagement field.