Profit From an Emerging New Field Supported by Investors, ISO Standards, Employees, and Customers
Professional Certifications for Enterprise Engagement, ISO 10018 And Four New ISO Human Resources Standards
The International Center for Enterprise Engagement provides three types of certifications to help professionals learn and master the principles, economics, and implementation process for Enterprise Engagement, Annex SL and ISO 10018 quality people management principles; to learn how to create Human Capital Sustainability reports, and to become certified to conduct audits or develop processes to support f ISO standards:
ISO 10018 quality people management
ISO 30414 guidelines for internal and external human capital report.
ISO 10667 assessment services delivery
ISO 30401 knowledge management
ISO 30409 workforce planning, and
You must be a professional or corporate EEA member to obtain education for and to earn and maintain certifications, and use the logos on your business cards, web sites, and social media profiles. All professional certifications are good for five years and organizational certifications are good for three years provided you or your organization remains an EEA member in good standing.
Earn a Certified Practitioner designation the standards of your choice to demonstrate your basic knowledge of standards relevant to your field.
Earn a professional ISO certification in the standard of your choice to become an auditor or developer of ISO-compliant processes.
Organizations can become ISO certified either as employers benefiting from these standards or as solution providers that bring formal ISO audits or development services to their clients.
Technology companies can become certified for technologies that support any of the five standards.
Why Now
The five new certifications for ISO human capital standards introduced by the International Center for Enterprise Engagement at TheICEE.org have arrived just when human capital management is becoming a mandate everywhere:
In the U.S., the Securities & Exchange Commission has proposed new rules for human capital disclosures in filings by public companies that likely will take effect in 2020.
The European Union has mandated that individual member states have human capital disclosure requirements in place for any company with over 500 employees within the next few years, depending on the country.
The working group that manages 60 ISO management standards has determined for the first time that human capital management is critical to management success and has added new so-called Annex SL requirements that require a CEO-led, strategic and systematic approach to any of the standards that addresses the needs of all interested parties or stakeholders.
Key benefits of ISO standards: ISO standards can do for quality people management and other human resources practices what ISO 9000 standards accomplished for quality manufacturing: improve results, efficiency, and experiences through a CEO-led strategic, systematic, and auditable approach.
The founders. ICEE was launched by Dr. Ron B. McKinley and Lee S. Webster, the founders of the ISO working group 260 that created the first four human resources standards now available for certification by ICEE, and which coordinated with the working group that created the ISO 10018 standard for quality people management. ICEE is the first and currently only organization offering certifications for these ISO standards. They are committed to ensuring the highest degree of credibility for the standards they have dedicated more than a decade to accomplishing by providing comprehensive education to support each standard and to help certified individuals or companies benefit from them.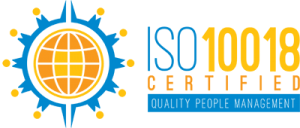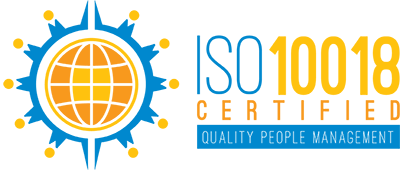 What. The five standards available for certification, including individual professional certification, organizational certification, and technology certifications, are:
ISO 10018 quality people management to demonstrate a CEO-led strategic and systematic approach to achieving organizational goals in a sustainable way by addressing the needs of all stakeholders.
ISO 30414 human capital internal and external report to demonstrate commitment to transparent disclosures relevant to all stakeholders.
ISO 10667 assessment services certification for organizations dedicated to best practices in human resources and other feedback and assessment.
ISO 30401 knowledge management certification for the strategic and systematic approach to managing organizational information in a sustainable way and getting it into the right hands.
ISO 30409 workforce management certification for the effective utilization of personnel over time.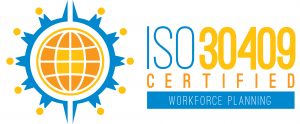 How. ICEE's sister organization, the Enterprise Engagement Alliance at TheEEA.org, provides complete training for professionals whose services will be needed to help organizations improve their performance, efficiencies, and experiences for the benefit of all stakeholders or to provide audits for such activities for those organization seeking an independent appraisal of their processes and/or wishing to earn ISO organizational certifications for their efforts.
Who benefits. The coming human capital mandate and the sustainable economic benefits of having a CEO-led strategic and systematic approach to engaging all stakeholders provide a unique new opportunity for:
Professionals seeking to help organizations address and profit from the new human capital imperative.
Organizations seeking to demonstrate to their communities their commitment to the implementation of effective practices related to the human capital processes and outcomes.
Solution providers seeking to demonstrate their commitment to providing their clients the most effective processes.
Technology companies seeking to effectively support the practices covered by these standards.
ISO Certification Options from ICEE
ICEE and its sister organization the Enterprise Engagement Alliance provide the only certification, education, and outreach activities for five ISO standards addressing the growing need for a CEO-led strategic and systematic approach to the processes involved with the management of all human capital and stakeholders—employees, customers, distribution partners, communities, shareholders, and regulators.
Preparation: In addition to providing certifications, ICEE's sister organization, the Enterprise Engagement Alliance, provides complete information on the field through its free media properties at EnterpriseEngagement.org; the training materials required for each certification, including a primer, related books, decks, and scheduled webinar courses on each standard.
There are three types of certifications for each standard:
1. Professional Certifications for Individual Auditors and Developers. These certifications are for individual professionals that see to either develop or audit ISO compliant processes.
2. Organizational Certifications for Practitioners and Solution Providers. These are for organizations that seek to ensure they are implementing effective processes and/or to market that commitment to their communities.
3. Technology Certifications. These are for technology company software applications that seek to support effective practices related to these standards.
Who can benefit:
Individual professionals seeking to gain certifications either to audit or develop ISO compliant processes; the same individual cannot do both for the same organization.
Corporations seeking certification as practitioners to improve processes and outcomes and mitigate risk or as solution providers to demonstrate commitment to effective practices.
Technology companies seeking certification to demonstrate commitment to supporting and automating effective human capital practices.
Distinctions between auditors and developers. While auditors cannot provide development services for the same organization for which it provides an audit and vice versa, the training and audit process is designed to ensure that certified professionals understand both sides of the process, as self-auditing is an important part of process development and implementation.
Privacy protection. ICEE provides a non-disclosure agreement to ensure the privacy of all material submitted by candidates. ICEE makes every attempt to ensure that no organization goes through the audit process without being able to fully self-audit in advance, but in the rare case of an organization failing to achieve an audit, no information about the organization's status is ever made public and is kept in the strictest of confidence.
Cost accommodations/scholarships. Where possible and appropriate, ICEE provides accommodations on pricing on terms based on average income standards in different parts of the world. Scholarships or lower costs are also available based on income or size or stage of the company. People with years of experience in auditing may not have to meet the minimum requirement of least three years of management experience in any area of a business if they have at least two years of actual experience in conducting professional or related types of audits.